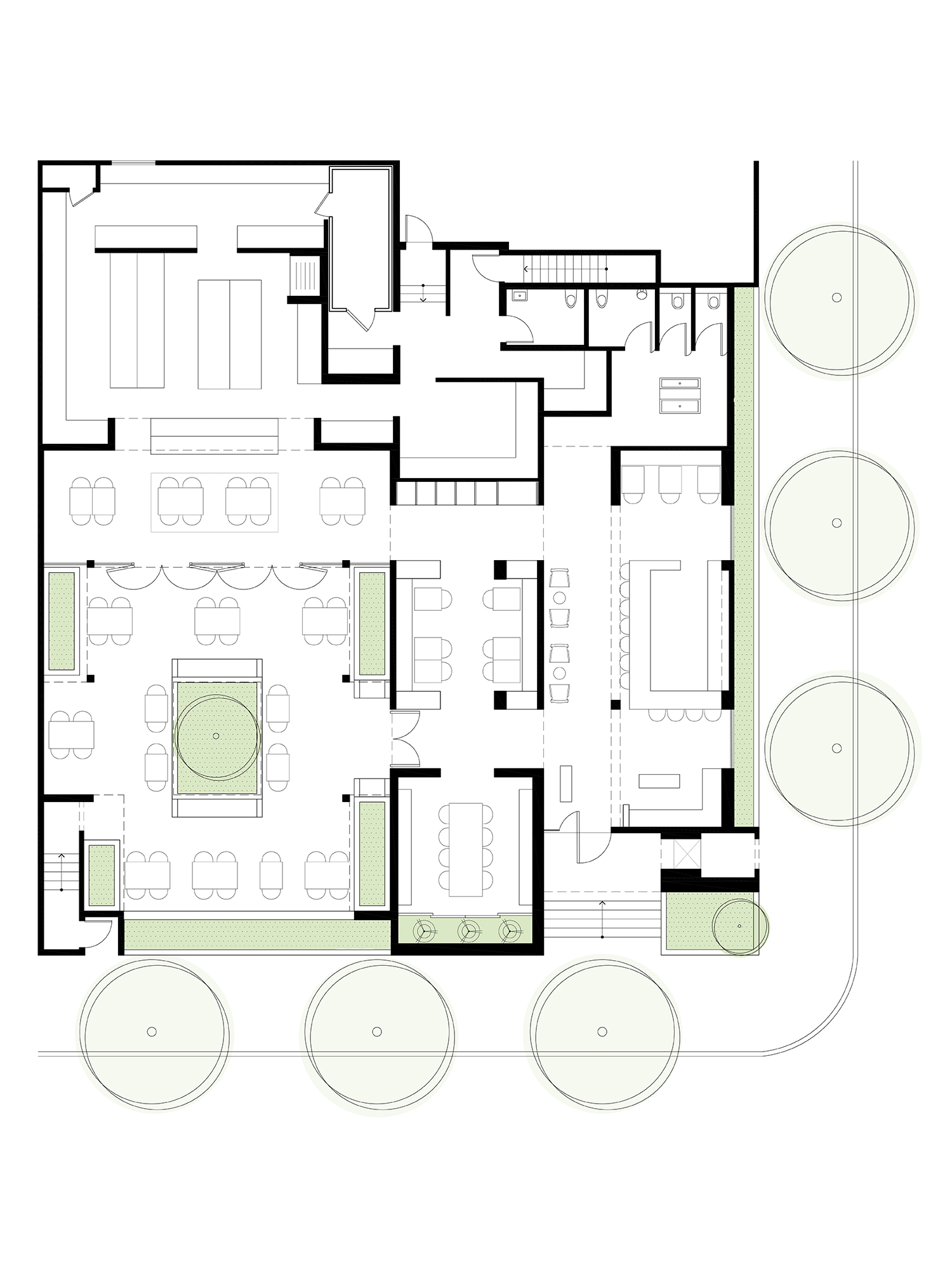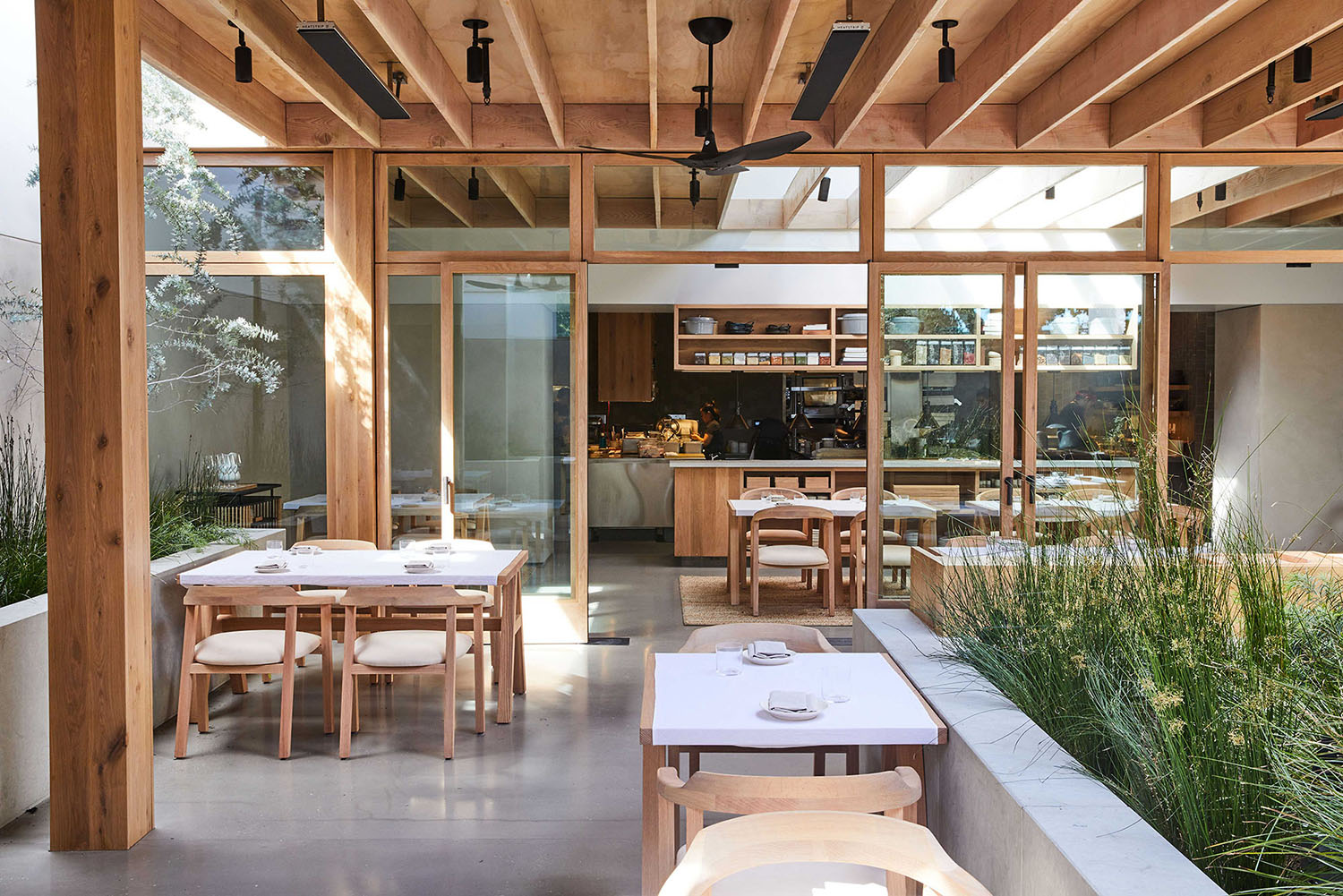 Auburn Restaurant
Los Angeles, CA
Interior & Furniture Design: Klein Agency
A 5,600sf fine dining restaurant from chef Eric Bost. The existing building was reconceived and extensively remodeled to accommodate a 105-seat restaurant with an open-concept kitchen.
The reconfigured building creates a seamless transition between inside and out. Defining the entry sequence, the original clerestory balances old and new. The open air main dining area is protected by a wood ceiling structure with raised planters evoking rural landscapes and new openings carved into existing walls link the space to the streetscape beyond. A large wall of solid oak windows and doors connects diners to the open kitchen. A new dining area with a walled in garden provides a quieter, move private space.
A new building datum rationalizes existing building conditions, separating floor, walls, and ceiling finishes. A warm natural palette of concrete, stone, wood and plaster creates an elegant and casual space that feels distinctly Californian.
photos © Nicole Franzen, plan © ORA